Synthetic Menus
Synthetic menus are durable, tear resistant, water resistant, and stain resistant. Synthetic menus can withstand cleaning and rough handling and are modern-day replacements for laminated menus alone. Lamination on paper is expensive and prone to peeling and cracking. Synthetic substrateis a cost effective alternative which extends the life of your product, requiring less re-ordering.
SouthPrint specializes in synthetic products. Our experienced technicians have put synthetics through its paces to the delight of many of our clients.
Try out our synthetic lineup, from single sheets to premium products such as synthetics covered with soft-touch laminate.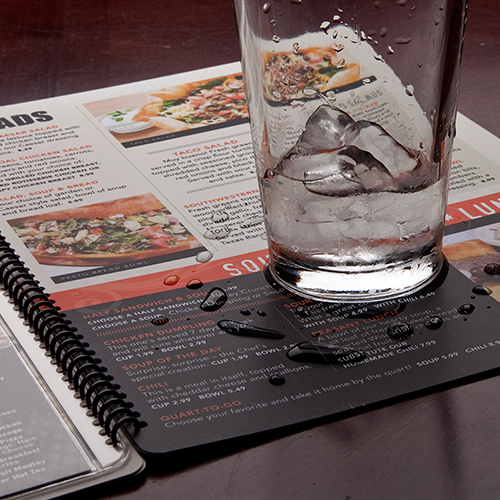 Ready to replace lamination?
Get a Quote!